Take Advantage Of Your FREE Walton Orthodontics Smile Analysis!
Including:
Exam
Digital X-Rays
Comprehensive Consultation
Office Tour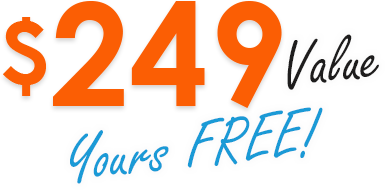 Why Is Walton Orthodontics Different?
Concierge Service: The Little Things Done Right
At Walton Orthodontics, we want you and your family to experience the individualized concierge-style, leading-edge orthodontic care we are known for. That's why, in addition to providing quality care from our highly experienced Suwanee orthodontist, we also offer you a variety of conveniences, including:
Early morning and evening extended office hours
Most affordable pricing model in Georgia
Board-certified Suwanee orthodontist – Dr. Walton DMD
Over 30 years of orthodontic experience
100% Lifetime Guarantee
And More…
The Most Advanced, Leading-Edge Orthodontic Care
At Walton Orthodontics, our office offers several options of orthodontic treatments, all of which are performed by the skilled and knowledgeable Suwanee orthodontist, Dr. Matt Walton. Starting with treatments for children to prevent malocclusions, to corrective braces for adults, Dr. Walton is devoted to helping all our orthodontic patients obtain a confident and beautiful smile!
XtremeComfort Braces
"No Tightening" Technology
AcceleSmile Short-Term Braces
Invisalign
Damon System Self-Ligating braces
And More…
Read What Some Of Our Happy Patients Are Saying…
"This place is unbelievable, the staff and Dr. Walton are amazingly kind. I almost want to have braces again to see them more often. After meeting with Dr. Walton for the first time I wasn't afraid to get braces anymore. Walton orthodontics is a comforting place to all people. Definitely a place I would recommend to anyone needing any procedure done." -Akshitha P.

"Honestly, I wouldn't go anywhere else. This place just keep bringing me, my friend and family back. Can't wait to officially start my treatment. The staff is amazing here, they are all so friendly. The place is spotless and the service is beyond anywhere I've been to be honest. The lead orthodontist is seemingly a teeth wizard and the lady with the curl blond hair that helps run things is surely an ace in this places hands. They make sure everything is smooth and you have no worries." -Vanz Y.

"We have 6 people in our family, and five of them have had braces through Dr. Walton. We have been thrilled with the results! He is very knowledgeable and trustworthy and will never perform any unnecessary treatment. His staff is always friendly and approachable. I would highly recommend him to anyone needing orthodontic work!" -Jennifer O.

Walton Orthodontics Provides Quality Care With Advanced Technology